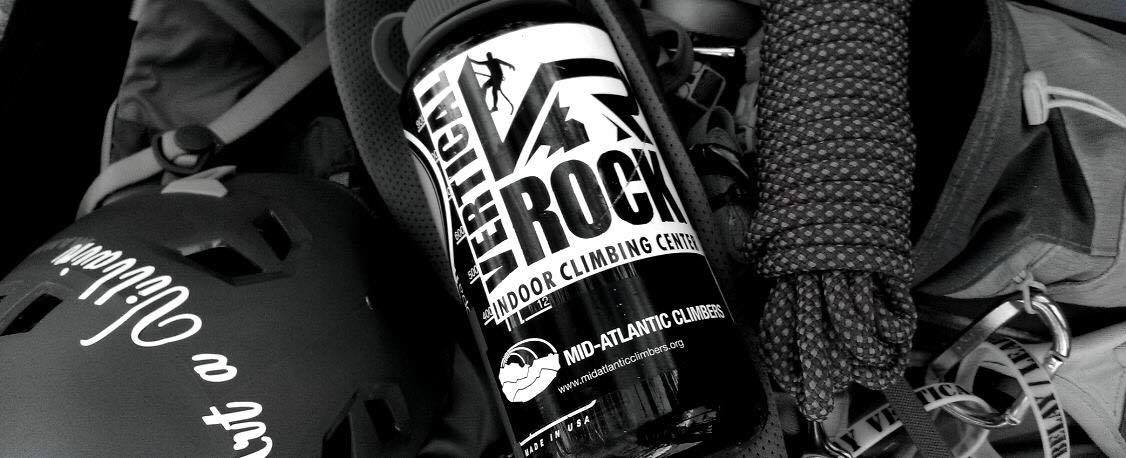 Nick has been climbing with Vertical Rock since March 2013.
"At that time I had driven by vertical rock a bunch of times and always thought " I need to check that out" . So I would always tell my dad that I was thinking about going to this climbing gym and the following weekend he'd ask me if I had got a chance to check it out …. and I hadn't. So after about 4-5 months of telling him I kept meaning to just hadn't yet he got me a punch pass for my birthday and told me 'I didn't have an excuse anymore.'

I'm admittedly a gear junkie and love to play with new carabiners or whatever random specialty piece of gear I can get ahold of."

Rock Climbing & the VR Community have been a great way for him to create and maintain strong relationships!
"What I love about the the VR community is just that, it's a community. Even though I no longer live in Virginia, I still keep in touch (some on a daily basis) with all the people I met when it was my home gym. 

I also met my wife through climbing ….kind of a big deal!"

We're so lucky to know Nick and will always consider him part of the VR Family!
"The most helpful advice I could pass on to someone new to climbing is to seek out professional instruction. Assembling your climbing "tools" from a combination of YouTube and trial and error is a good way to get yourself (or others!) hurt.

"