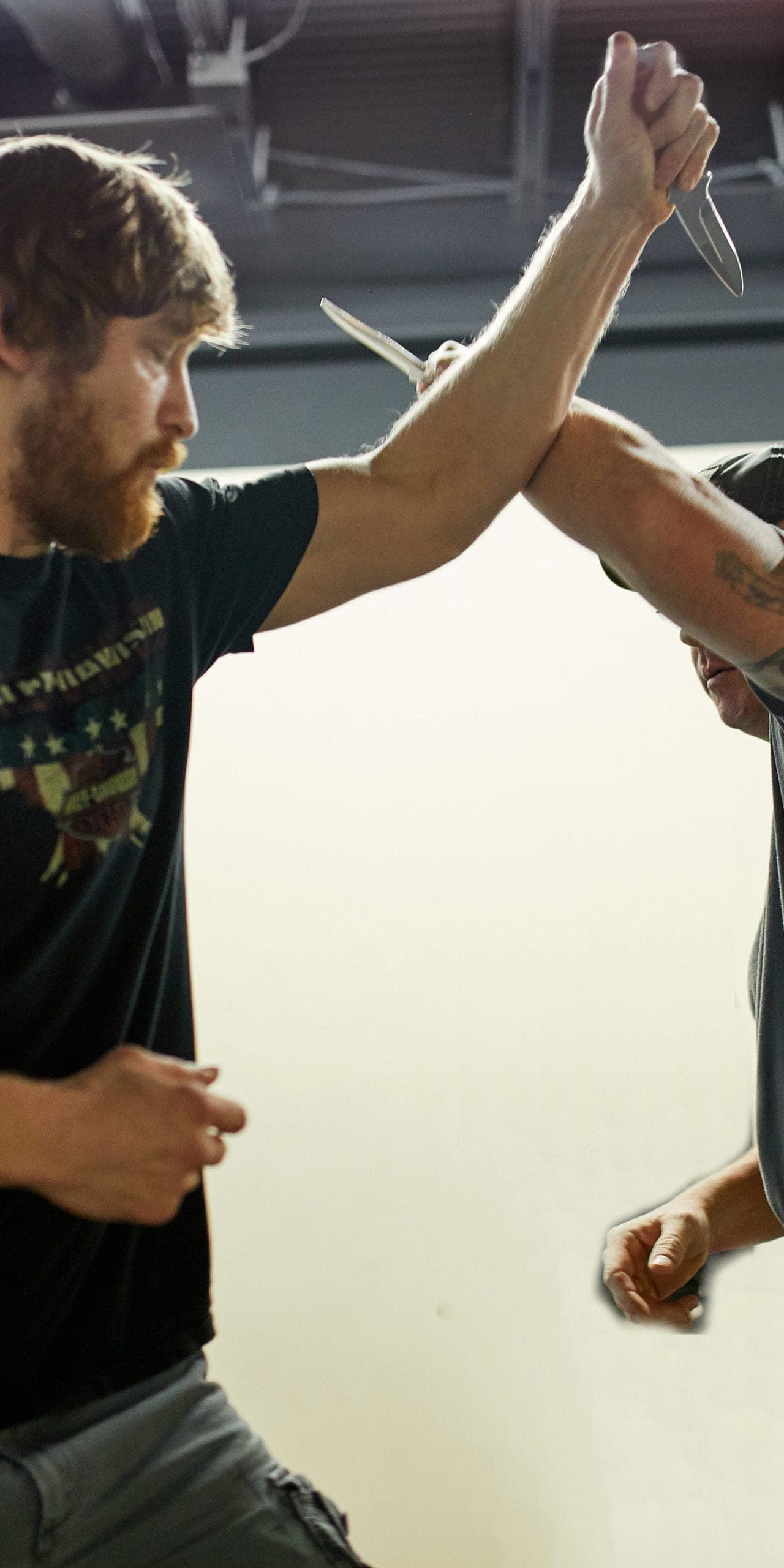 Krav Maga Academy
Sponsored by Vertical Rock
Learn How to Defend Yourself
Get to know some martial arts techniques with the focus on learning how to defend yourself in violent and threatening situations.
---
Krav Maga
Jiu Jitsu
Fitness Equipment

The Krav Maga Academy Includes ALL Of The Classes Below
Krav Maga Class
Interested in learning how to defend yourself regardless of your size, height or gender?
Krav Maga is the fighting and self-defense system of the Israeli Defense Forces, based on instinctive movements that are easy to learn and remember.
Jiu Jitsu
If you want to practice aa blend of the traditional Japanese Jiu Jitsu martial art with modern adaptations, our Jiu Jitsu classes will be the right choice for you.
You will learn standing joint locks, controlling techniques, close quarters striking, boxing, throwing, sweeping, wrestling skills, grappling, submissions, weapons defenses, healing techniques and more.
Blade Concepts
Learn some of the most effective and lethal knife tactics including multiple martial arts disciplines in how to recognize, react and survive a knife attack.
Rock Ready
Get Ready, Rock Ready!
This 45 minute high intensity group training session will help you achieve your goals on the big wall. Expect many bodyweight exercises, unconventional methods of training, and some free weights and kettlebells.
Yoga
Keen on improving your vinyasa yoga skills and increasing your strengths and flexibility?
In this vinyasa class, we will dynamically link the flowing nature of the breath with the mindful, continual movement and creative sequencing.