We keep a 1:5 ratio of instructors to climbers to guarantee everyone will have a great experience!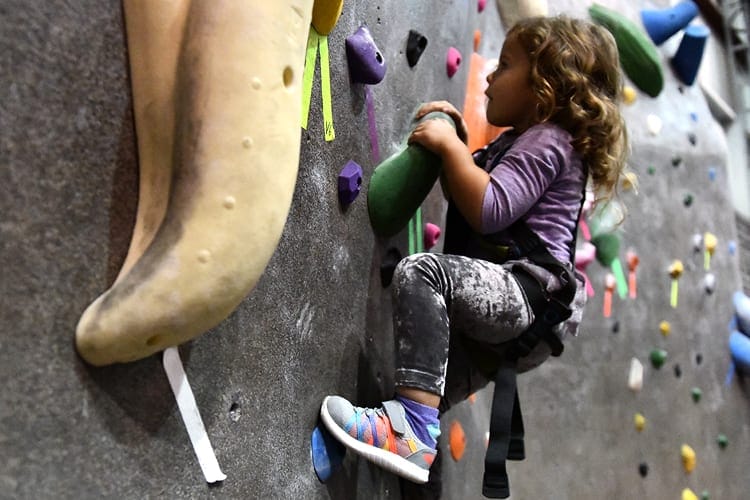 2 Hours of Party Time with a host to assist during the entire time!
1 hour 15 min of climbing and 45 minutes in a private party room for food & presents.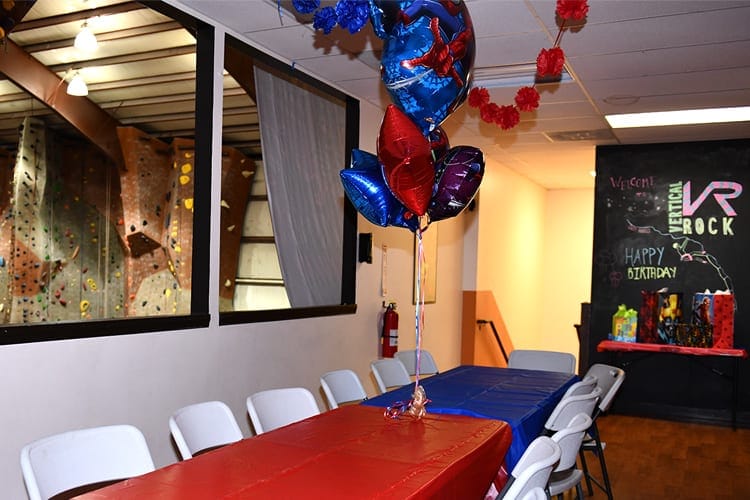 Check out our add-ons to get our party favor packages!
Bring in your own food, cake and beverages or have it delivered to the gym!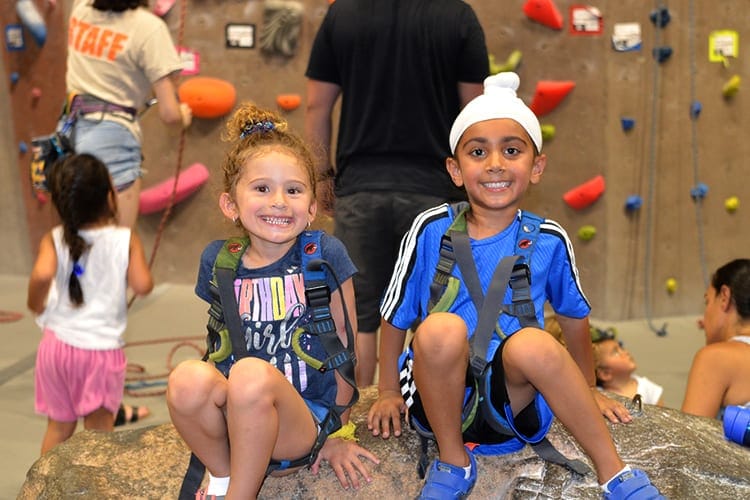 Essential Safety gear and experienced climbing instructors.
We're there to assist the participants with all of their needs.
BIRTHDAY PARTIES INCLUDE:
Our Birthday Parties have a $275 minimum which includes up to 10 climbers.

Option 1:
1-10 starts at $275
Option 2:
11-15 starts at $375
Option 3:
16-20 starts at $475
Option 4:
21-25 starts at $575
Invite more climbers to your party for noted fee.  Please Make this selection during the online checkout process.
Note:  All climbers are required to fill out our waiver. If you are the party host or organizer of this event please notify your guests (parents or legal guardians of minors) to click on the "Sign Our Waiver" link on the home page of our website and complete the waiver.
We, at Vertical Rock, want to make sure that you, your family and friends as well as our staff are and feel safe. Therefore, we kindly ask you to read our procedures in order to ensure that the gym remains a fun and safe place for everyone!