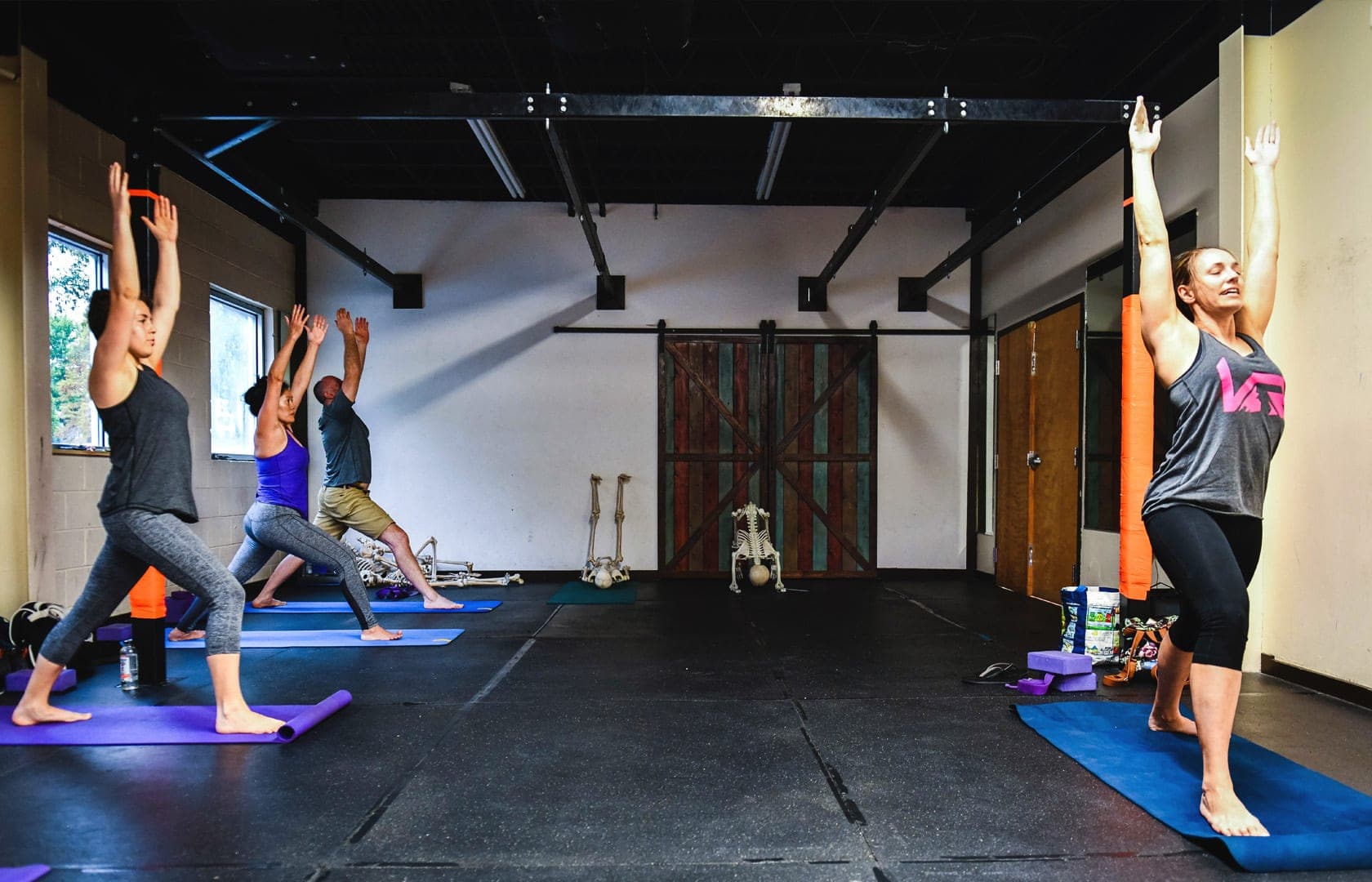 Wellness matters.
Fitness classes to improve your flexibility and endurance throughout the week
Rock Ready Fitness
Get Ready, Rock Ready!
This 1 hour high intensity group training session will help you achieve your goals on the big wall. Expect many bodyweight exercises, unconventional methods of training, and some free weights and kettlebells.
Yoga
Keen on improving your vinyasa yoga skills and increasing your strengths and flexibility?
In this vinyasa class, we will dynamically link the flowing nature of the breath with the mindful, continual movement and creative sequencing.
Pilates
Pilates is a form of exercise aimed at strengthening core tension and improving flexibility and posture. Our pop-up pilates class will utilize free weights and techniques unique to pilates to work you into tip-top shape for the wall.
Slackline Night
In this class you will learn about mounting and walking as well as poses and flows that can be done on the line. This sport was originally created by climbers in Yosemite as a rest day activity to help improve their balance in climbing, however, slacklining can be beneficial to all athletes by increasing focus, balance and core stabilizing muscles.