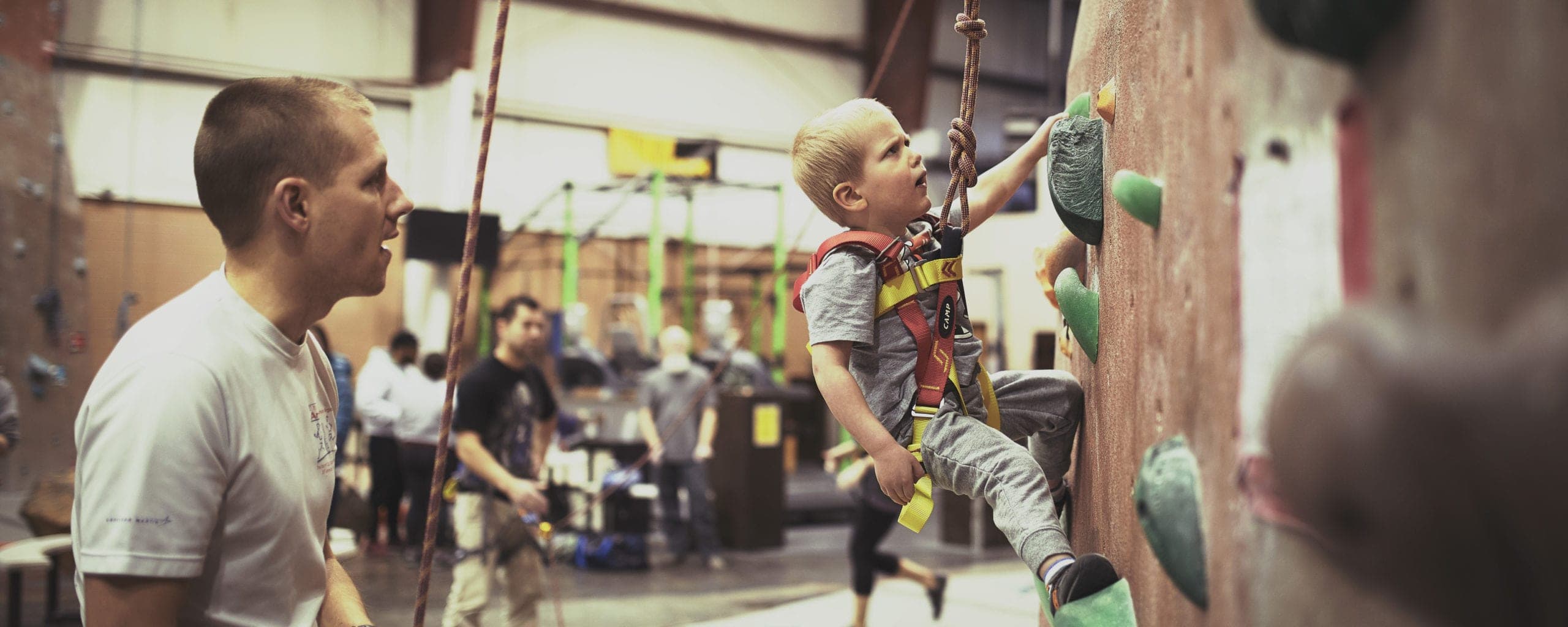 Belay Certifications with the whole family
Family time is fun for all ages! Climbing is a sport that can be done with all ages indoor or outside. No more watching from the sideline, get involved with your kiddos and climb together. Climbing builds trust and facilitates communication for all ages.
Saturdays from 4-6pm
Our 2-hour family-specific intro to climbing and safety skills class covers all the same course material as the Vertical Rock Learn the Ropes class and also incorporates how to tie in and belay a little one, or someone who does not have safety experience.
This class encourages full family participation, ages 5 and up are welcome to climb and learn! Not everyone has to climb, but can still participate in the learning process while encouraging each other.* Kiddos will climb and play games for the first part of the class with an instructor while the parents learn, then we will all come together and climb for the second half of the class.