In George Washington National Forest
Vertical Rock Outdoor School (VROS) provides comprehensive outdoor climbing, backcountry instruction and expeditions to the Washington DC Metropolitan Area.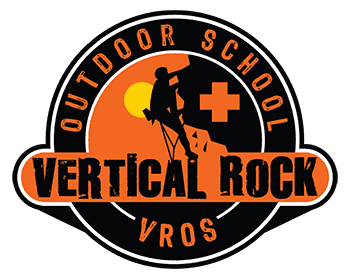 3 awesome outings to get you moving again
These outings are tailored for individuals and groups looking to climb outside under the supervision and assistance of professional and experienced guides. Don't forget to bring water and snacks – we'll take care of the rest!
All outdoor classes and events are owned and operated by Vertical Rock Outdoor School LLC
Option 1:
Private Guiding – Fun & Carefree
No experience needed
We provide equipment to participate!
This 4 hour guided outing is tailored to everybody who would like to just get out there and climb. Our pros will set up the top ropes and get you safely climbing in beautifully shaded areas in one of the most scenic parks in the entire state of Virginia.
This trip is also the right choice for you if all you need is a belayer!
Option 2:
Private Guiding – Climb like the Pros!
Develop your climbing skills
Learn to set up top rope anchors outside!
This 4 hour guided outing is tailored to everybody with a VR top rope belay certification or a comprehension of the basic climbing skills needed to tie in and belay. It is designed to give you a thorough understanding of various climbing techniques while learning to build your own top rope anchor system.