Vertical Rock Bouldering Gym Opening May 15 in Tysons Corner
Are you local to the Tysons Corner area in Virginia and stoked for rock climbing? We've got some huge news for you: Vertical Rock is opening a new bouldering gym location in Tysons Corner on May 15. Bonus: Not only will climbers be stoked on 9,000 square feet of unique, Impact Climbing™ terrain, Vertical Rock's new gym boasts its own ground-floor coffee bar. Why? Because climbers love coffee, and coffee builds community.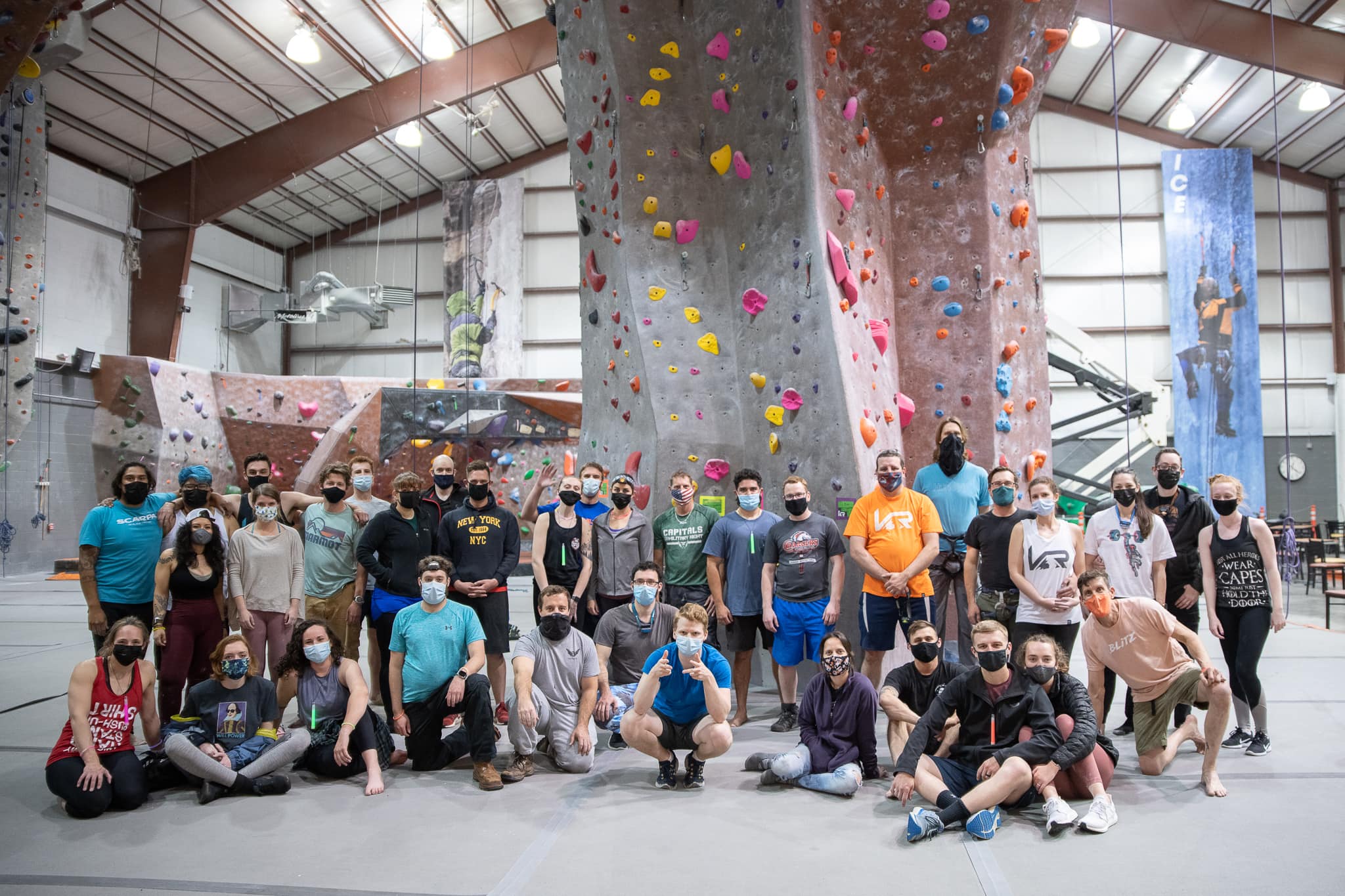 Rock Climbing in Tysons Corner

There's no better way to build strength and technique than gym training, especially when climbing outside is rained or snowed out. Incorporating indoor bouldering into your weekly training routine will help you improve movement on real rock and become a stronger climber overall. And for those weekend warriors, the climbing gym can be crucial to maintaining the stamina needed for maximizing weekend sessions.
State-of-the-art Bouldering Gym
Our new gym offers a wide range of terrain and route setting to ensure that you won't be confined to the typical cookie cutter climbing walls. Our bouldering walls provide climbers with a diverse mix of terrain, that includes slab vert, arches, 45-60+ degree walls, and a massive cave providing over 40 feet of inverted climbing! Our route setters are committed to keeping your boulder problems new and engaging, while creating quality projects to challenge yourself on. Climbing grades will be based on the V scale and range from V0/VB (Beginner) through V12+ to ensure there's something for everyone to work and progress. Our setting team also encourages feedback and community input on styles and grades that members want to see on the walls.
Climbers will also have access to an optimal performance training area, complete with MATRIX brand racks, free weights, MATRIX cardio equipment, cross training, and a 12' x12' LED Adjustable KILTER BOARD. 
In addition to the gym, VR stocks the latest bouldering and climbing equipment from La Sportiva, Scarpa, Unparallel, Tenaya, Butora, Black Diamond, Petzl, Trango, among others, for all level climbers whether your target is indoor or outdoor rock.
What is Basecamp?
Basecamp coffee roaster is our affinity for coffee and climbing. A unique coffee shop experience offering great coffee, a communal space for co-working, hanging out, or catching up with friends before or after a climb. Paying homage to the outdoors, our inspiration is borrowed from the climbs we conquer in some of the most iconic parks local and abroad. Check out our subscription and limited edition freshly roasted coffees offered for sale in house, and on the website!
Whether your basecamp is in the back of a van parked in a pull-off on the side of some dirt road or a portal edge setup on some epic cliffside, Basecamp is a place to come together, regroup, reflect, and get ready for the next big push. And if we've learned anything through our experiences at Basecamp…there's usually good company and good coffee to be had!
Become a Tysons Founding Member
We're excited to be offering a pre-sale deal for our inaugural members. With an initiation fee of $49, we'll give you the first month of membership for free ($79 a month after that). Membership includes a 10% discount on gear and merch, member class discounts, free "Learn the Ropes" introduction classes for beginning climbers ($45 value), unlimited access to the gym and all facilities, free access to yoga and other fitness classes, access to exclusive member events, and one guest pass a month.
Interested in bringing the family, we have family packages as well. Sign up today and join the Basecamp community at Vertical Rock. We're conveniently located one block away from the Spring Hill – Silver Line train station. You will find us on the back side of the strip center and our own ample and free parking lot in the back!