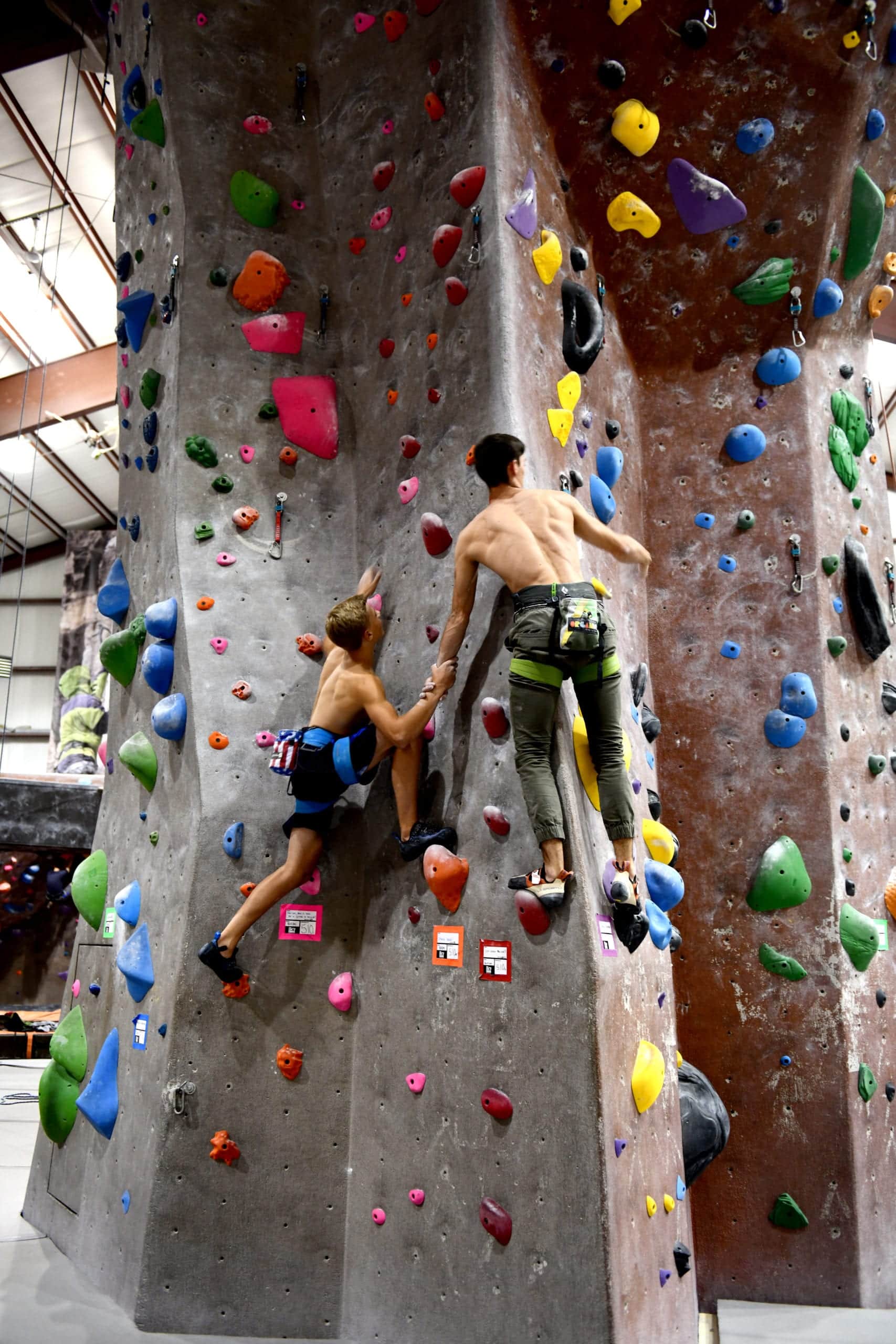 Climbing Teams and Clubs at Vertical Rock!
Maybe you're interested in rock climbing or you've already dipped your toe in the water and have purchased the basics to get on the wall. Whether you're a total greenhorn looking to learn the ropes and get acquainted, you've already begun to build skills and technique, or you're just looking to meet like-minded climbers, joining a climbing team or club can be a great way to advance skills and make new friends.
Vertical Rock not only provides a space for climbers to build strength and work on movement and technique, but to form a community and lasting relationships. Teams and clubs promote social learning and create a positive community dynamic fostered through healthy competition. As with many climbing gyms, Vertical Rock serves as one avenue for climbers to build relationships with their peers.
Why Consider Joining a Climbing Team
Joining a climbing team is one way that you as a budding climber can build skills and technique quickly. The team dynamic our coaches encourage is one of healthy competition where team members help each other grow. Our coaches foster a safe and supportive environment for new and novice climbers to.
USA Climbing offers a series for climbers to test their competitive chops. If this is something that interests you, their competitive series is inclusive and at all-levels ranging from youth to collegiate up to an elite or advanced category for the highly skilled. The organization also promotes climbing inclusivity through support of the paraclimbing community and the IFSC paraclimbing classification format.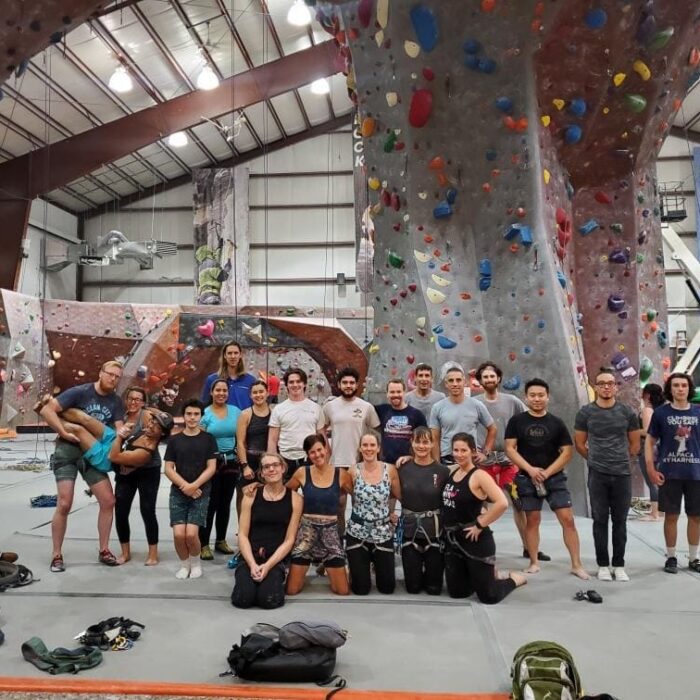 Youth Climbing Teams at Vertical Rock
Are you interested in getting your kids started in the gym early? The younger you start climbing the more your body adapts and builds strength. From tendons and finger strength to proper movement on the wall, it isn't hard to recognize that climbers who start from a young age often have an advantage. Many of the sport's most elite athletes started climbing at a very young age Pete Whittaker, Tommy Caldwell, Hazel Findlay, Margo Hayes, Adam Ondra (to name a few), all had parents who encouraged the sport while they were young.
Vertical Rock offers a number of options for youth participation and teams coached by experienced climbers, including a bouldering team for kids 13-years-old and up, a recreational team for children aged 8 and older, classes for toddlers and even a non-competitive scrambling team for the littles. Bonus: the gym also offers indoor, half-day climbing camps during weekdays (Monday through Thursday) for your little climbers and an alternative PE option for homeschooled children.
Check Out a Climbing Club
If team sports and the idea of competition climbing don't sound like your cup of tea, joining a climbing group or club might be a better fit. Climbing groups and clubs offer some of the same benefits as joining a climbing team minus the competition. Vertical Rock provides a space for local climbers to hold group events and create lasting connections with fellow climbers.
Climbing clubs provide a social environment for climbers to connect with one another through the sport. Climbing (apart from free soloing) is a largely social activity. Whether you're bouldering or rope climbing, the relationships formed in the climbing community involve a lot of trust. Climbers can share beta, and these groups can often serve as a steppingstone to transition from indoor to outdoor climbing with more experienced climbers providing invaluable mentorship.  
Interested in joining one of our climbing teams? Looking into climbing classes to improve your skills? Check out what Vertical Rock has to offer.