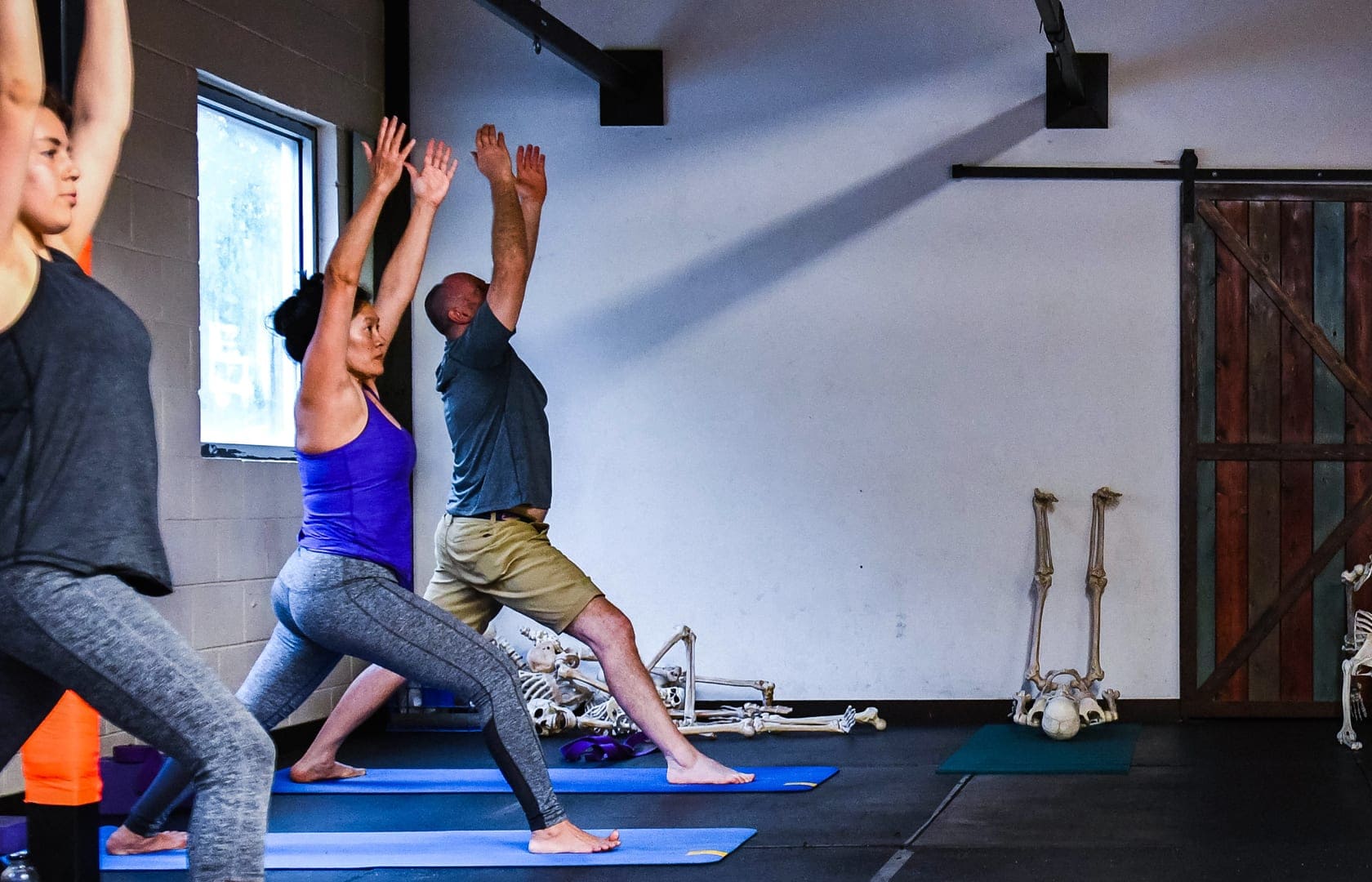 Fitness Classes at Vertical Rock Fitness Center
Vertical Rock, VA isn't just a bouldering gym, we've also got a complete fitness center with free weights, a yoga studio, cardio machines, classes, and more. Whether you're interested in building fitness to improve your rock climbing, increasing your overall fitness level, or just want to get centered with a regular yoga routine, Vertical Rock Climbing & Fitness has a little something for everyone.
Our brand new location, Vertical Rock Tysons, has its own amazing offerings including a Kilter Board and a full service coffee shop!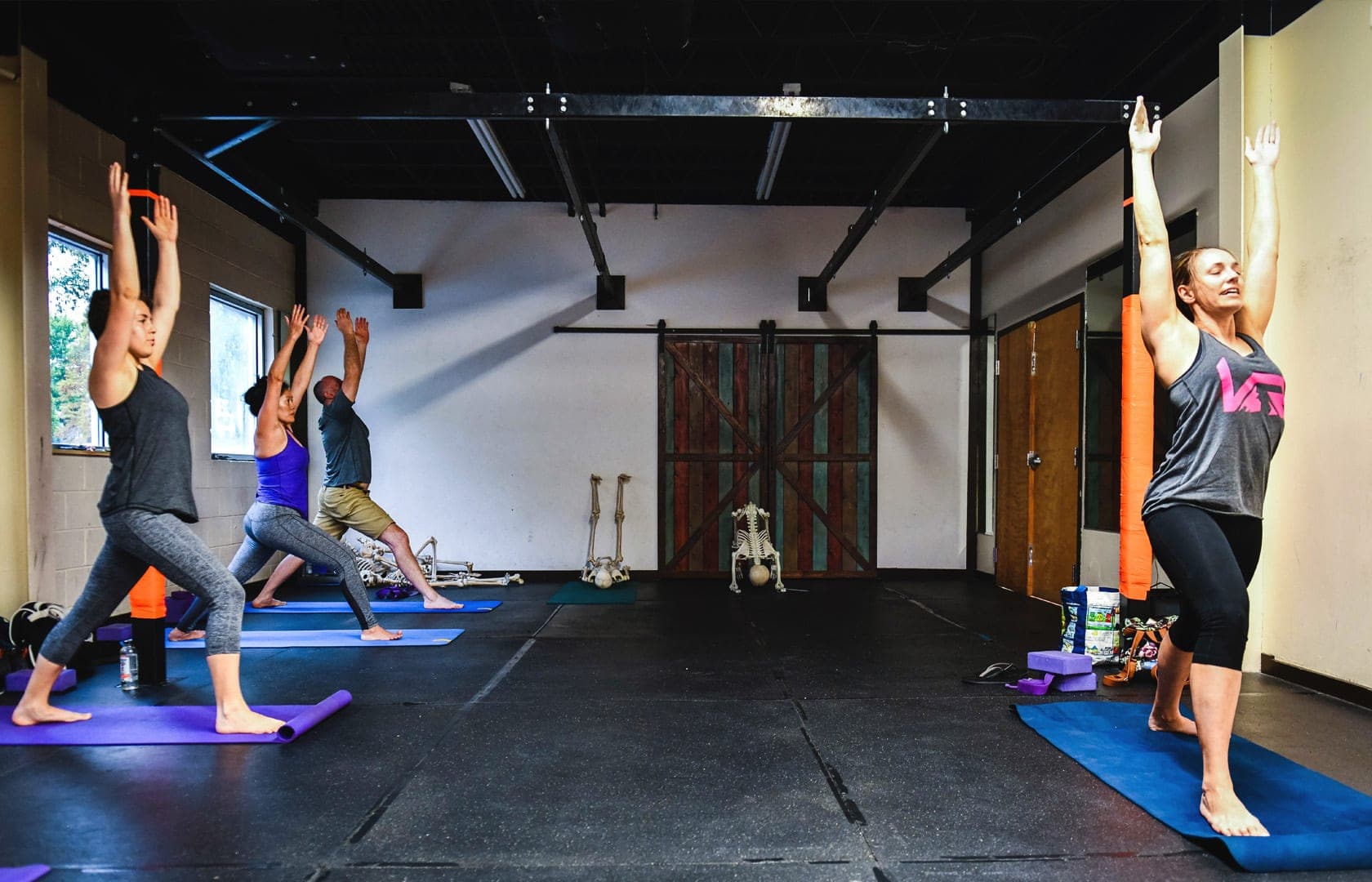 Take a Tour of Our Fitness Center and Explore Our Class Offerings
Drop in and take a tour of our brand new, state-of-the-art, fitness center. Our intimate yoga studio is a perfect setting for your yoga practice, and our expert instructors will help guide your practice as you move through class. The benefits of yoga translate beyond climbing. There are many benefits to adopting a yoga practice, including cardio and circulatory health, injury prevention, increased flexibility, improved energy levels, increased muscle tone and strength, and more.
Interested in strengthening your core tension while improving posture and flexibility? Check out our pop-up Pilates class where you'll take advantage of the gym's free weights and targeted instructor-guided exercises to help you maximize your fitness potential. Improving strength and flexibility isn't just a benefit on the wall, it helps promote body health for your everyday activities.
Looking to Improve Your Strength and Movement on the Wall
Check out our Rock Ready Fitness class, designed to help you reach your big wall goals. Be prepared to embrace some unconventional training methods during this course as you're guided through a series of bodyweight exercises using free weights and kettlebells.
Interested in slacklining? Check out Slackline Night, a class where you'll learn to mount and walk a slackline and get introduced to the various flows that can be done down the line. It's common knowledge in the climbing community that slacklining helps improve balance, but did you know that the practice can be useful for non-climbers as well? Slacklining builds core stabilization and balance while at the same time increasing focus—skills that will help give any athlete a competitive edge in their respective fields.
Sign Up Today to Try Vertical Rock's Fitness Classes
Wellness matters, and it starts with making the choice to actively improve your fitness. Some of us try actively harder when pushed by a coach, instructor, or mentor in a structured environment. Our expert instructors will work with you to help you build your fitness routine. So, what are you waiting for? Check out our flexible offerings and start your fitness journey with Vertical Rock today.