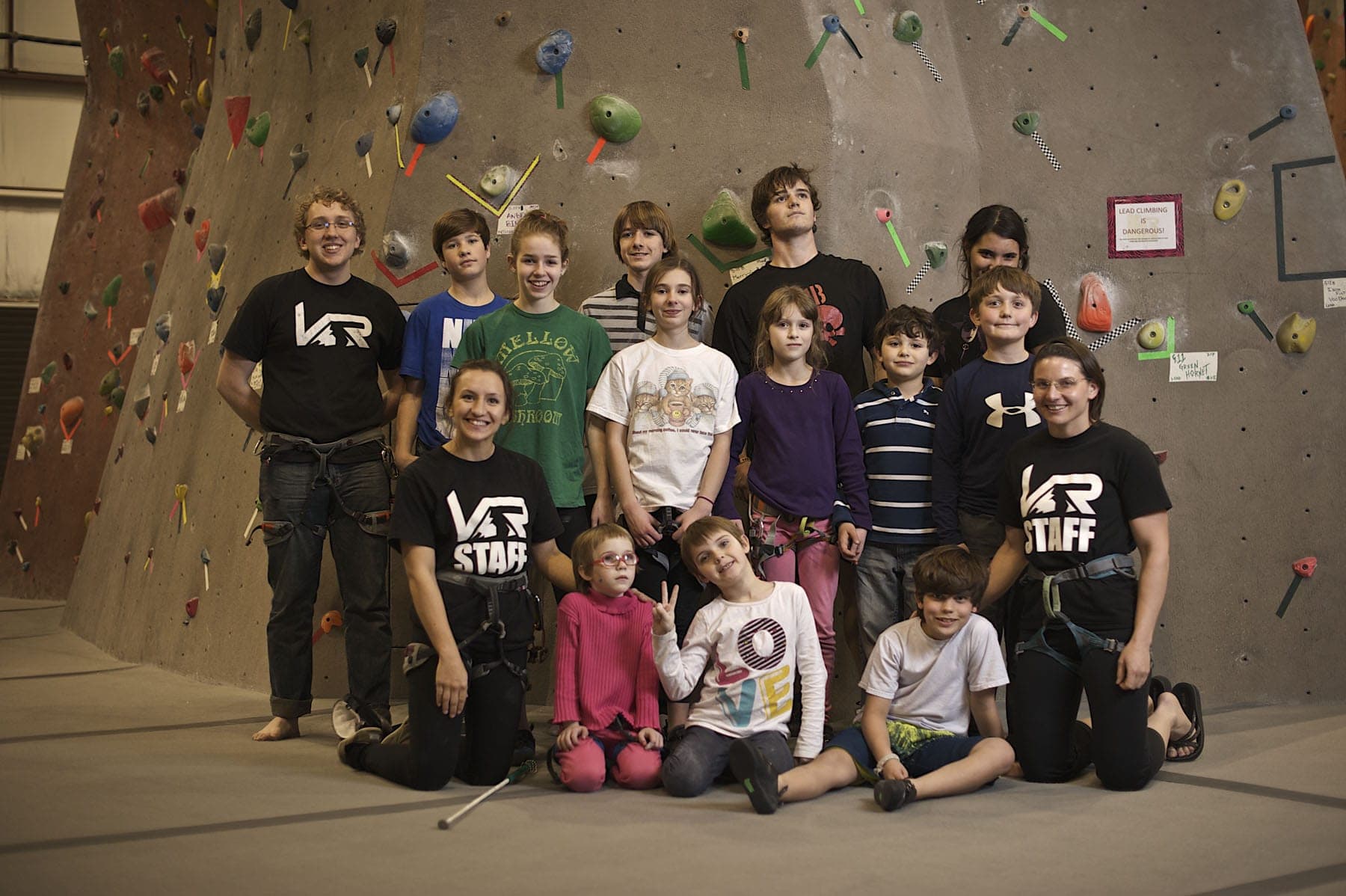 Rock Climbing Group Event Equals Fun for Everyone!
While rock climbing is considered an individual sport (meaning that the majority of climbers in the climbing community do not climb competitively), the sport has always been one that fosters a sense of strong community.
 This community can be quite intimate at the local level and if you don't live in proximity to an outdoor crag or climbing area, you'll likely find that hub of community at your local gym. One of our main goals of opening Vertical Rock Climbing and Fitness was to create a space for climbers not only to train and grow in, but to help build a space for the local climbing community to socialize, build relationships, and in which mentorships could be fostered.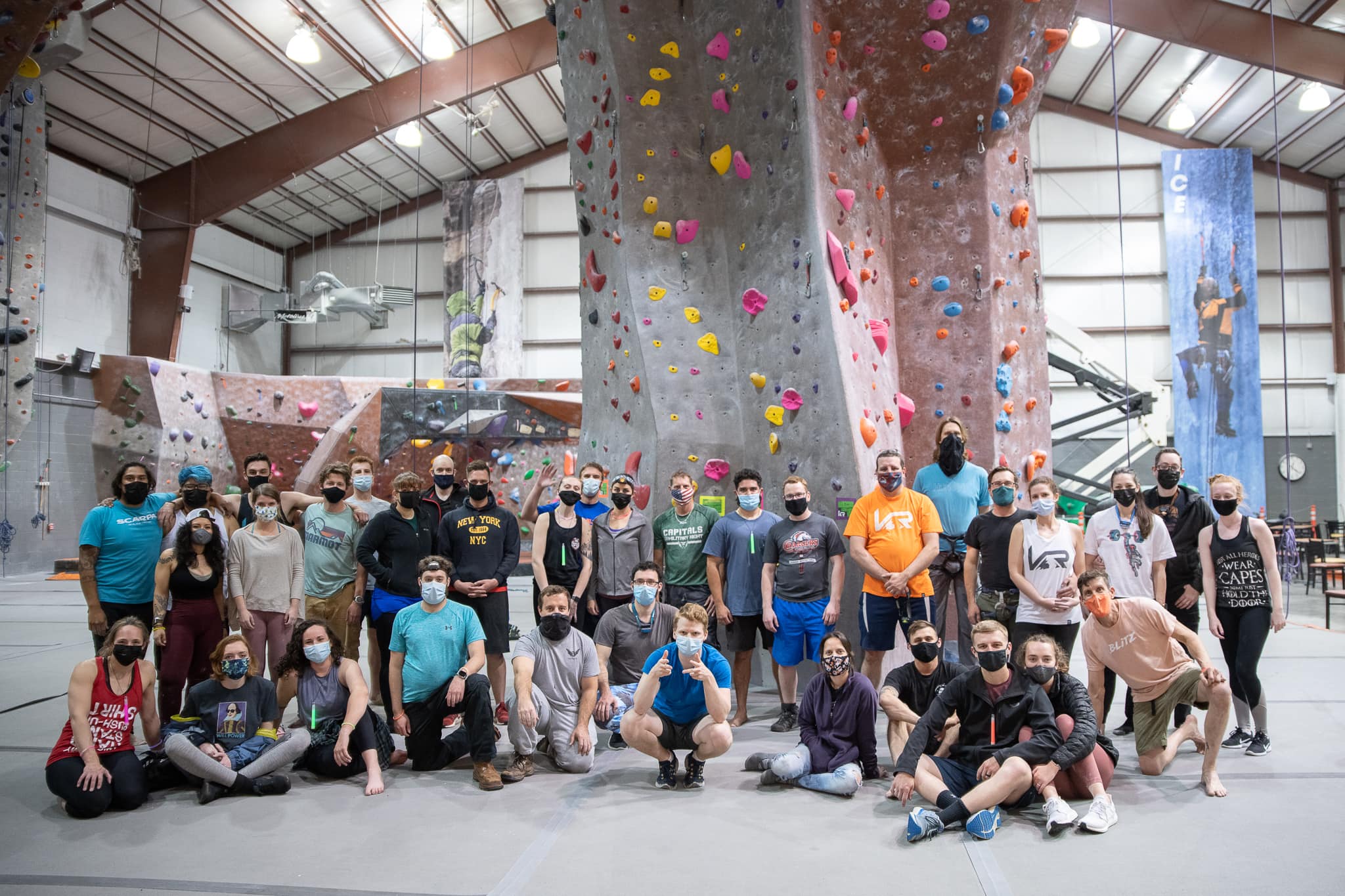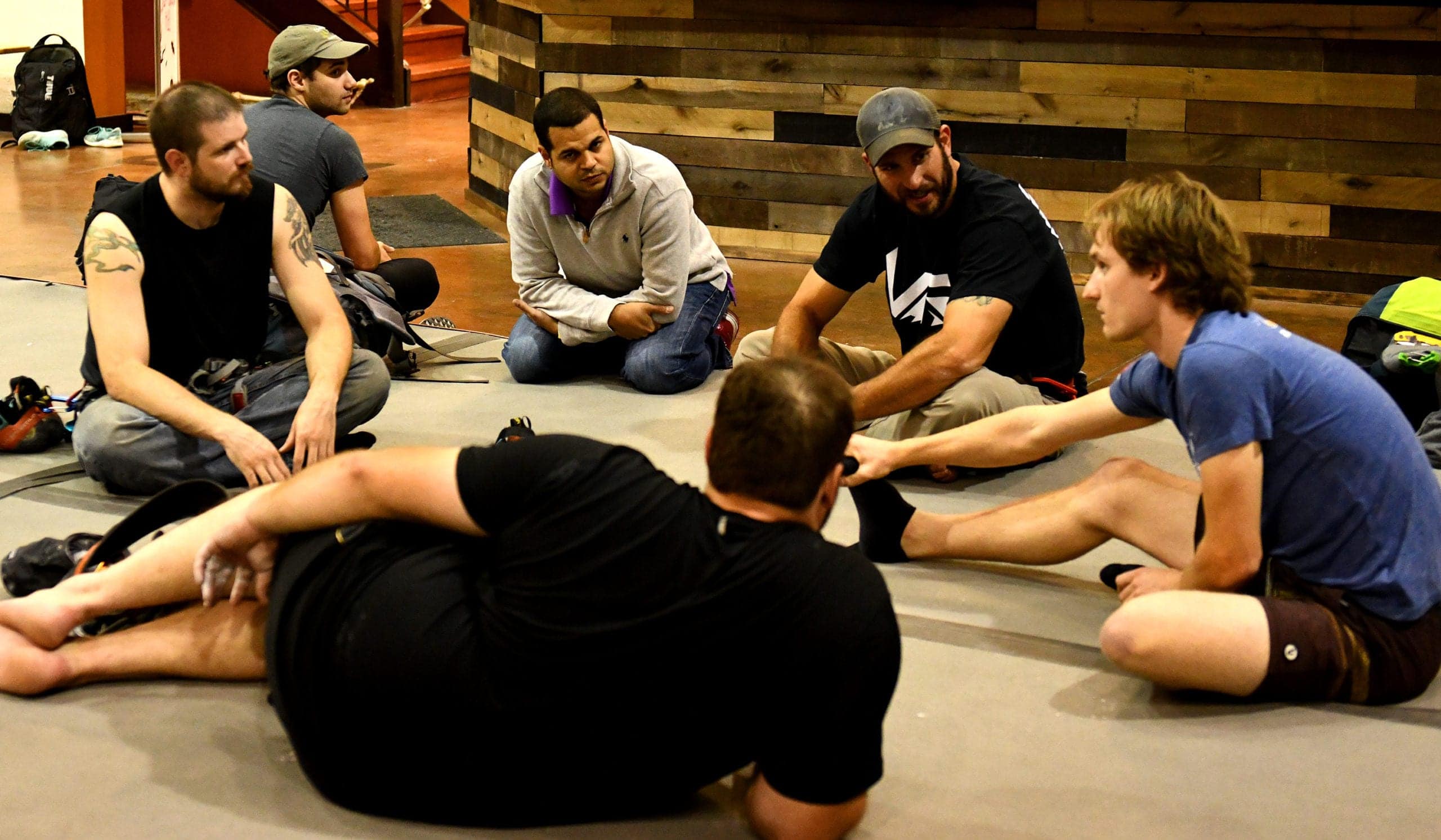 Group Events Are Fun and You Meet Other Climbers
Group events can be a great way to meet new climbing partners and seek mentorship from more experienced climbers in your local climbing community. Joining a meet-up at Vertical Rock or checking out a climbing event at the gym can be a great way to socialize and meet people through a shared passion.
It's just as fun to get together with your friends to climb, but we could always use another spotter or reliable belay partner. That's part of the fun of holding a mixer event or meet-up. Vertical Rock has the wall space and amenities to create the perfect gym environment for groups to socialize and climb without feeling crowded.
What's More Fun Than a Climbing Birthday Party?
Whether it's your trad daddy's birthday or a children's birthday party, you really can't go wrong hosting a climbing birthday party for your kids or favorite climbing partner. Climbing is fun for the whole family, and Vertical Rock welcomes parties to book space for their event. 
 Our climbing facilities accommodate kids, and we have harness rentals available along with shoes to make sure that everyone in attendance has the proper equipment to participate in the party. Climbing birthdays at the gym can be a great way to celebrate (especially during the winter months when outdoor rock climbing might be weathered out. 
 Interested in attending one of Vertical Rock Climbing & Fitness' meet-up events or in hosting a party at the gym? Book your climbing event online or you can contact the gym. If you haven't been to any of our locations before, feel free to stop in and check out our facilities.